I loved painting, and I miss it, but hope to get back to it (time permitting lol!) once I am finished working on a serious large drawing that I intend to enter the Kingston Prize with in March 2015. Working full time at a job I enjoy, though it is in the corporate world, and that includes a 2 hr transit time total per day, and not the 24 hrs a week I was working a few years back, 8 mins from home, means that it is far more difficult to divide my home and leisure time and I need to be far more choosy with where I spend my creative time. With a kid in University, and another who works and will be attending school in Fall 2015, I also make sure I devote time to spending with them, having them over, spending time with my Dad, my husband's children too, and many other responsibilities as well that my husband and I have and want to meet. Adding to that, learning more and more about Photoshop, creating textures, vectors, smart objects, and more, Also requires what? - time lol! I have always been what others call, "a try to do too much person!" lol! We love our hikes on weekends too <3
So, one can well imagine that wanting to design and offer as many items available through Zazzle as I even do, is quite a challenge. The added challenge is to pick and choose my marketing actions. Well, my Blog is one. Another is Twitter though I post here and there to that site as I've never felt a strong attraction to it since even when it first began. I do not advertise much on Facebook because it is almost fully dedicated to family and real life friends, with a smattering of exceptions only.
I will say however, that the nature of my store, the very concept, goes against just Auto Marketing and Auto Posting (spamming) social media sites with my wares. My designs are based on something personal, therefore any marketing I do also needs to have that "personal" vein. Do I do this just as a marketing ploy? No, but because I want to and I am in a sense marketing my own personal desire to be a designer/artist and I love what I do :-) I am also extremely nit picky, I want what I feel is professional looking, not tacky seeming (unless I mean it to be), strong design and composition is important to me, and I don't want to auto list items like an assembly line sweat shop.
Photography has sort of inserted itself as my main creative pursuit and lately, it has taken a slight turn with having my first photographic entry ever to a juried photography show, accepted into RMG Exposed, a juried photographic exhibition at a public gallery which will open Nov 22nd. I love this gallery, it was near where I spent over 20 years of my life, have had paintings shown in the Oshawa Art Association juried shows, I've life modelled there for life drawing classes, my kids went on field trips there, it even has a Mary Pratt (my favourite painter ) which I've stood in front of on many occasions and stared at.
Having said all this, I still make time to design and offer on Zazzle designs and images on various products, that suit the individual design or image, and I truly feel Zazzle is the Best Print on Demand Site on the internet. They originally wanted to attract Artists and that is how I found them in 2005. I feel they still to some extent lend themselves to a more creative, artistic feel than many other POD sites.
I am thrilled that my efforts and hard work is increasingly being found, referred, and purchased. One item I didn't design too long ago either, and as well, I just made my first business card set sale! Both from manual digital graphic designs and photographic images that I worked very hard with and loved creating. I know I love what I do but it is an added bonus to know a buyer does too :-)
My Latest Sales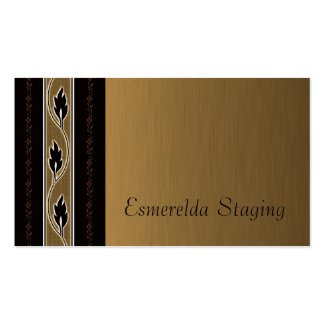 Elegant Brushed Gold Linen Vine Flower Stripe Business Card Templates
by
artbyjocelyn
More
Elegant Business Cards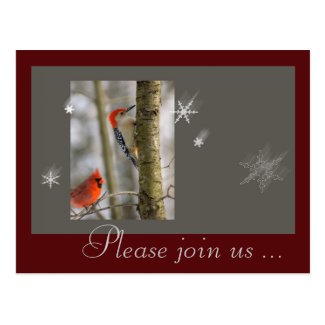 Christmas Red Grey Birds Cardinal Wood Pecker Post Cards
by
artbyjocelyn
Browse
Christmas get together Postcards