This artist's work really appealed to me and I bought Christmas cards for 2015 from Emmil - known as
PETOPET
on Zazzle. In this store, you will find whimsical, gorgeous, adorable bird, pet, animal and fantasy illustrations available on a variety of gifts, cards, products for your home, etc. Their work is truly adorable and well done! I await my card purchase with glee!
I bought the baby foxes (kits) and snowmen seasonal card. Immediately upon seeing this image on other products, I asked Emmil to please consider making it available as a card, somethign any potential buyer should feel comfortable enough doing for any Zazzle designer, as they'd be More than happy to accommodate! Emmil did, and I bought some! Foxes are a special thing to myself and my husband as when we first were together a few years ago, where we lived, on an industrial and residential mixed street near Lake Ontario east of Toronto, we'd see 3 baby foxes playing on the grass area and abandoned open area across the street where there was a strip of industrial units in a couple old buildings. Never have we forgotten the joy of seeing them and the sound at night of their voices.

Another favourite is the I Love Rodents illustration. If only we bought adult family gifts at Christmas, this would be the Perfect gift for one of them in my husband's family! I myself love rodents too, I love domestic rats especially.
Below are just a sample of a few of the fantastic illustrations on items that
PETOPET
has to offer. Be sure to visit the store for many more :-)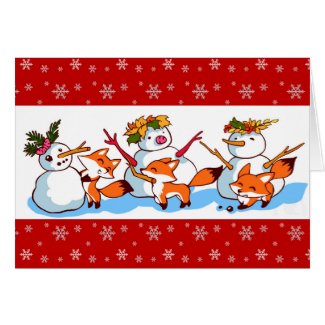 Warm winter cute cartoon greeting cards
by
petopet
Check out more Snowman Cards at
Zazzle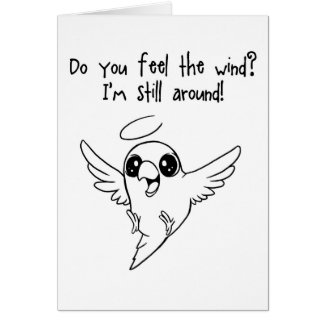 Still around card
by
petopet
Check out other Cute cartoon Cards at
zazzle.com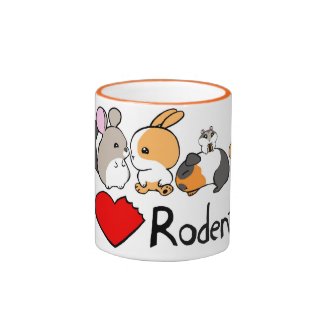 I love rodents cute cartoon coffee mug
by
petopet
Design a unique
photo mug
.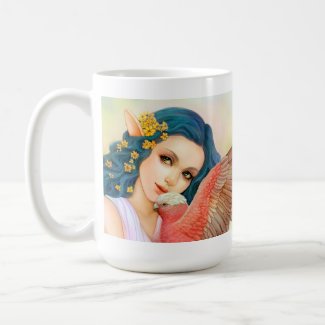 Blue haired elf and her galah mug
by
petopet
See other
Pretty elf girl Mugs