It may sound negative I guess, not great marketing, but I am surprised but very elated to see this sell! I created this mug on a whim one day and meant to enhance it by photographing coffee beans and designing a fade out in this dark rich tone for the background. However, time is more precious than coffee to me :-) All the things I want to do will far outlive me lol!
I thought this was funny but I kinda doubted many others would, too wordy maybe. But I hoped because I felt it was cute :-) I'd buy it :-) Plus, I love the colours!
I hope the recipient of it enjoys it!!!! Thank you unknown buyer!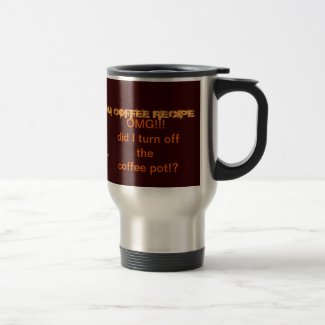 Working Gal's Funny Morning Coffee Recipe Mug
by
artbyjocelyn
Look at Thermal Mugs online at
Zazzle.com