This is so great! Found this little calico stylized kitty cat design and had to share. There are cards with 3 cats as well that are so very adorable!!! A perfect, simple, appealing little design that still has that hand drawn feel, even though it is probably digital, which is becoming so rare these days.
I wish I could design things like this! I'd have to work that shit out on paper first. But, it's really not my forte as an artist, cute little illustration work such as this. The artist is RiveGaucheCraft. Here is a
link
to their Cat Items on Zazzle.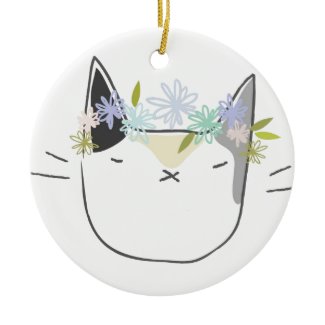 Calico Cat with Wildflowers Christmas Tree Ornaments
by
RiveGaucheCraft
View Cat Ornaments online at
zazzle